Useful Plugins to help you and your clients:
In this section, we are going to run through adding landlords. You can add the landlord to multiple properties on the system if they have more than one property on their portfolio - and the accounts side of the software will calculate how much the landlord is due for each payment run.
If you prefer to keep things separate per property, like some of our clients do, you may prefer to create more than one profile for the landlord and differentiate each profile by adding a small part of the address against their surname, in a format like: Mr Joe Bloggs (24 Hillside)
That way, the landlord can have separate invoices per property. This is optional and a matter of preference only.
The quickest way to add a landlord is to use the search bar and write 'Add a Landlord'.

When you click on 'Add a landlord' the landlord details screen will open.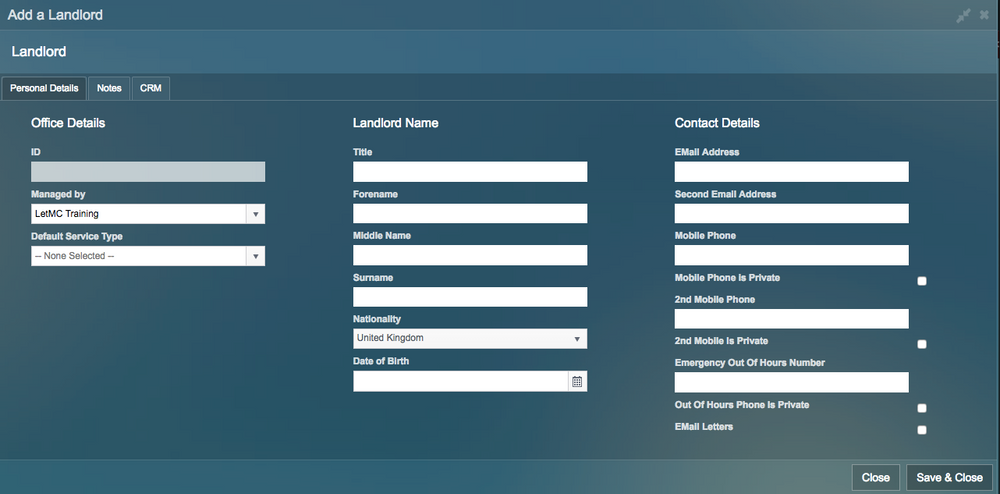 This is where you add all of the general landlord details.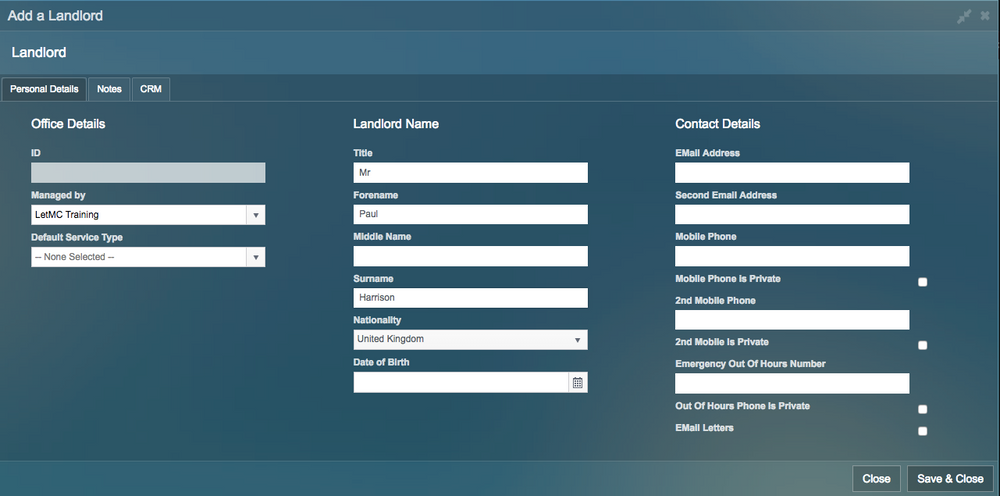 When you click on 'Save & close' you will then be taken to the Landlord page.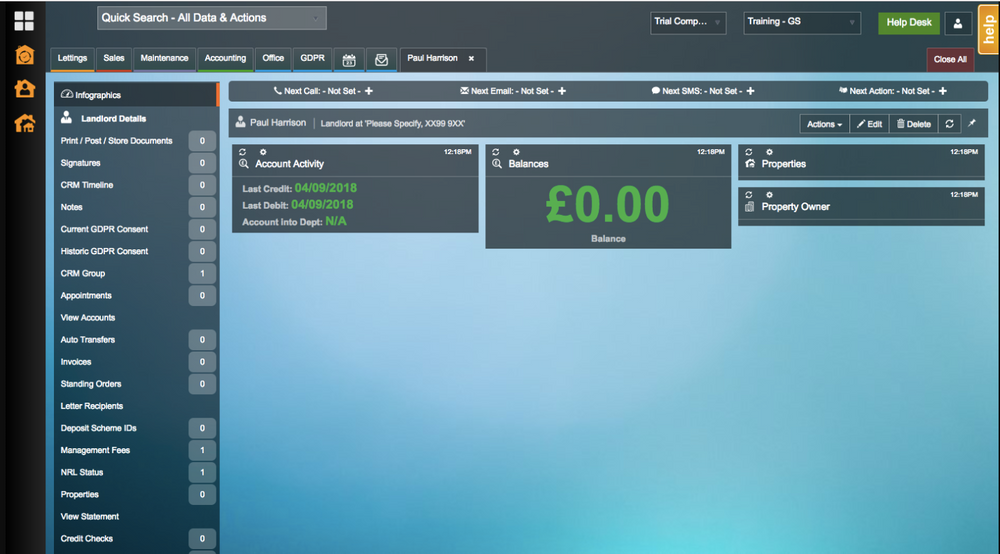 To add the bank details for the landlord, click on edit in the top right hand corner and select the tab for 'Bank Details'.
This will then bring up the landlords contact card and will have a tab that says 'Bank details'.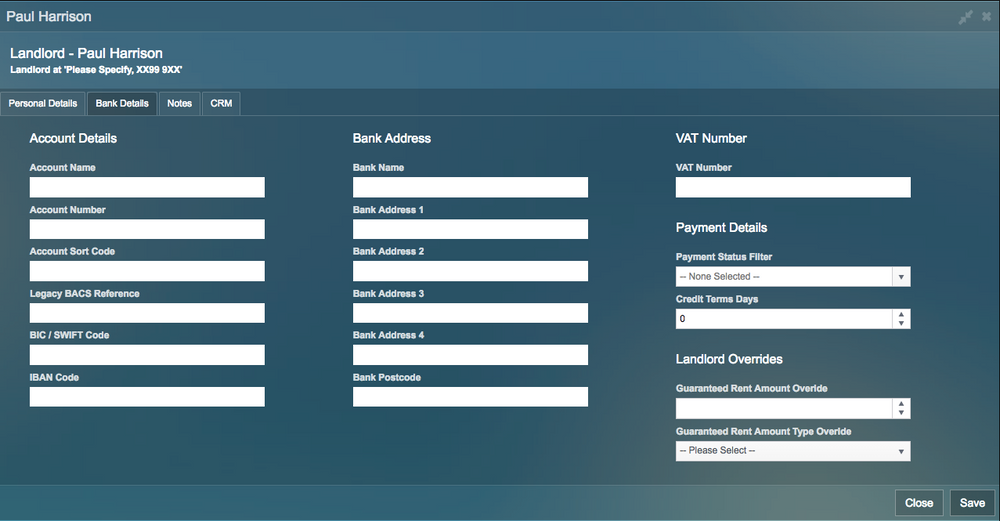 To add the address details for the landlord, there is a section on the left hand side that says 'Contacts' on the bottom left hand side.
When you click on this click on the section where is says '(Please specify, XX99 9XX).

This will open the contacts page.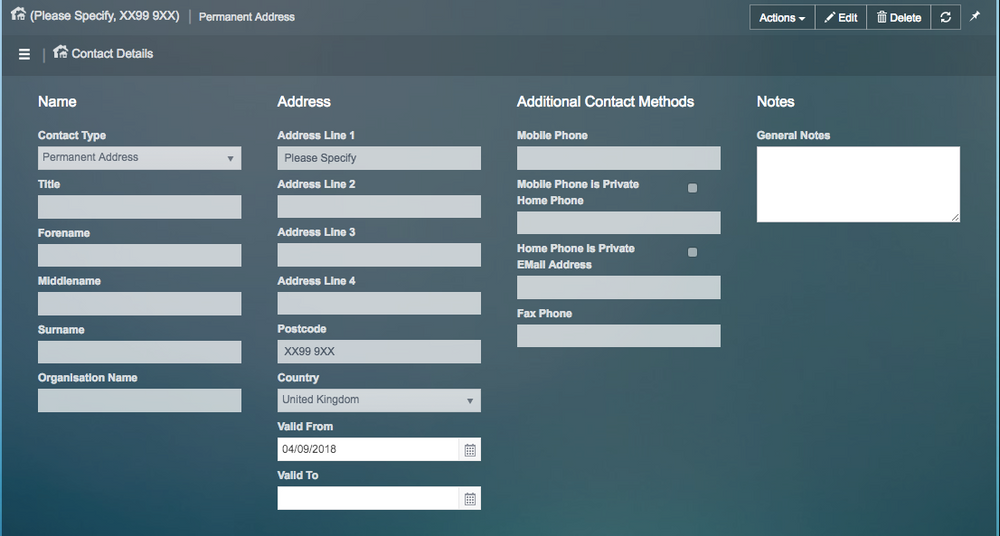 You can then click on 'Edit' in the top right hand corner and enter the landlord's address details.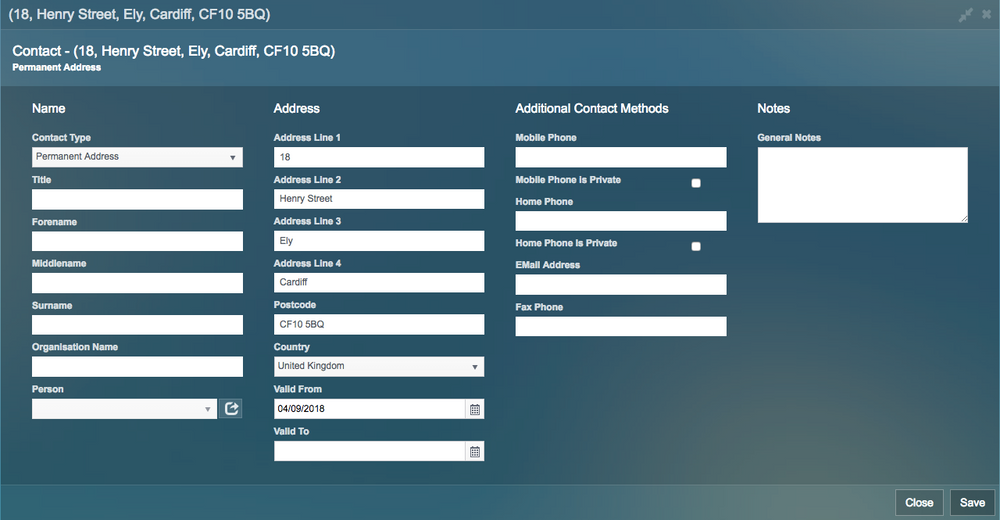 Then click on the 'X' on the tab.

This will then take you to the landlord page and if you refresh the screen, you can see that it will populate with the landlords address.

You will then see that the address will be added to the main screen.

You can then add various details to the landlord that can be found on the left hand side of the screen.
As previously mentioned, once you have added the landlord, you will not need to add them again. Their profile can be used for various properties if required.
To link the landlord to a property please use this guide here - https://letmc.zendesk.com/hc/en-us/articles/115007551347-Linking-a-landlord-to-a-property